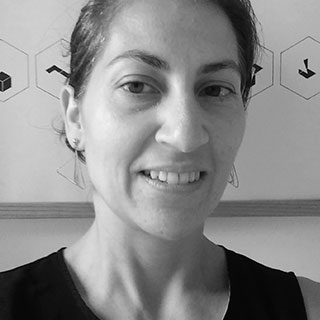 Elizabeth Mikellides
ABOUT Elizabeth
Music transposed into visual polychromatic art.
Elizabeth Mikellides is a British conceptual and visual artist. She studied art in London and received her Master's degree in Fine Art Media from the Slade School of Fine Art. At Camberwell College of Art, where she did her bacherlor's degree in drawing, Elizabeth developed a connection between drawings and musical notation.
At friendmade.fm Elizabeth shows a series of artworks in which she has transposed music into visual polychromatic art, such as her various interpretations of Bach's polyphonic music.
Sol LeWitt has always been the inspiration for her conceptual work. But also Philip Glass, Mozart, Bach and John Cage continue to be a great inspiration for Elizabeth Mikellides.
Elizabeth was curated by: