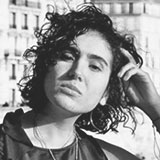 Jessica Daza Gómez
ABOUT Jessica
"Basically anything can make me feel like creating something".
Jessica Daza Gomez is an multi-disciplinary artist from Colombia, currently living and working in Paris. Since 2010 Jessica expresses herself through writing, photography and other forms of art. At friendmade® Jessica offers a selection of her photographs.
Jessica is very much lead by her emotions. Being sensitive, Jessica is influenced by many things and situations. Her art therefore often goes beyond labels and is hard to categorize. Each new artwork however always fits perfectly in her constant movement and development of her visual analogies.
Jessica's artistic plans for the future? Creating new art and learning more every day along the way…
Jessica was curated by: