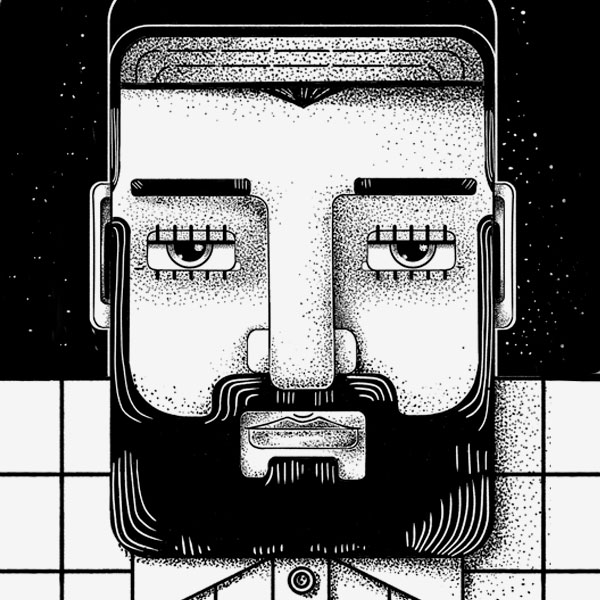 Ljubisa Djukic
ABOUT Ljubisa
Contemporary illustrations, inspired by icon paintings.
Meet Berlin-based illustrator Ljubisa Djukic. After working in the design and animation industry for over 12 years, Ljubisa now unleashes his urge to create art without being influenced by clients and deadlines, at friendmade.fm.
Discover Ljubisa's beautiful digital illustrations with contemporary motives, inspired by icon paintings; geometrically stylized artworks, shaded with thousands of little dots, or colored using a reduced color palette.
"The range of stuff that inspires me is actually very wide. But I especially love icon paintings, because they remind me of my family and childhood. On the other hand I´m also totally into retro scifi cover art."
-Illustrator Ljubisa Djukic
Curated by Ljubisa
Ljubisa was curated by: